Morena Mom's Gatronomic Provenciano Experience
Morena Mom's Gatronomic Provenciano Experience
I cannot regard myself as a foodie since the dictionary defined it as "a person who's keenly interested in food, especially in eating or cooking." Fine. I'm not really sure if I am. Because, I know for a fact that I am overjoyed when I'm served with great food. Cooking? Nah, my dearest husband does the cooking.
Food is always my best therapy. We always have one of "those days", right? When I feel down and needs to clear my mind, I bury myself with food. I'm one happy soul whenever I eat. What more happiness could it be if in a posh setting?
For no sad reason at all just Eat's a Date event, I went to visit Provenciano located in Maginhawa Street Teachers Village, Quezon City. I learned of this restaurant through OpenRice.
OpenRice.com in the Philippines features more than 80,000 dining places around the country, which are categorized by cuisine, district, and price range to allow users to quickly and easily find their favorite restaurants. Users can learn more by going through each restaurant's gourmet reviews and photos, and even bookmark their favorite ones. And to help visitors search for gourmet information anytime,anywhere, OpenRice has launched a mobile site and smartphone applications for iPhone and Android. OpenRice can also be found on popular social networks like Facebook, Twitter, Google+ and Instagram for the release of the latest gourmet information and privileges.
It's now convenient for me to find a place to eat with my husband and son. Provided with food reviews in the OpenRice app which can surely help anyone, Paulo would think his wife is a restaurant savvy now. Of course I'm kidding.
Back to Provenciano, the restaurant just started the operation July of this year, 2015. True to its name, it gave me the "probinsya" feel. These interior items inside their restaurant contributed greatly to its laid-back vibe.
This is my most favorite part in Provenciano. I think I even heard a rooster crowing outside in this back part of the restaurant. A waking-up-in-one-morning-in-the-province kind of thing.
I noticed that most of their guests were people of the upper age bracket. I'm guessing because of the relaxed atmosphere and the "used to be" living theme in the middle of this "'modern fast-paced days".
I got to try some dishes on their menu and these were my favorite:
I love how this soup tastes, awaken my appetite to eat.
Batcho-chay
Tenderest, juiciest  and meatest beef ribs!
Tadyang ni Enteng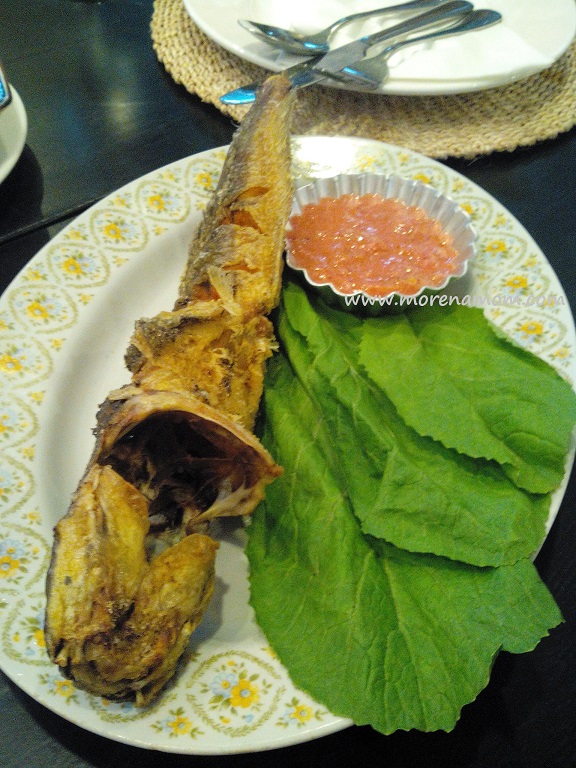 I'm a sucker for salty viands. On that note, this was my most favorite amongst what I tried in Provenciano. Balaw-balaw for me is heaven. It tastes like the shrimp paste available in the groceries but with a kick of calamansi.
Wrap the fish meat and balaw-balaw with mustasa leaf.
Pinalutong na Hito, Mustasa at Balaw-balaw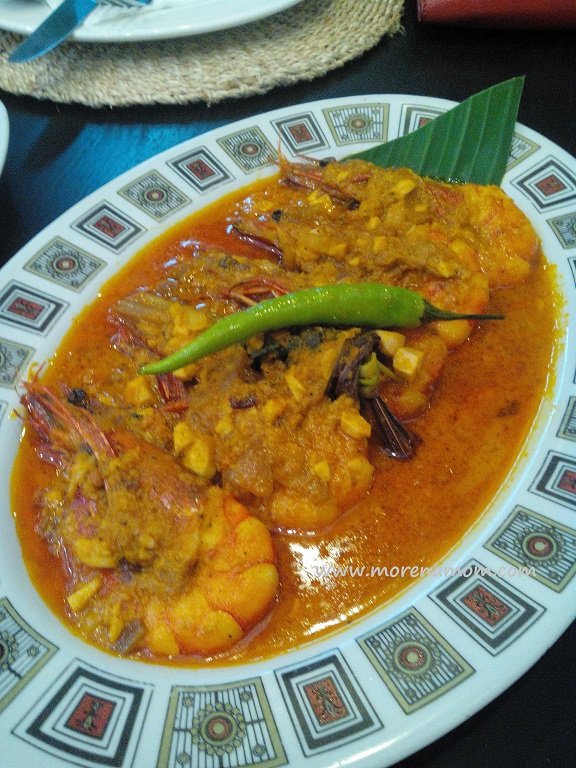 Yummy mouth-watering prawns on this flavorful Alavar sauce.
Sugpo sa Alavar
I bet my husband will love this one. The honey vinegar compliments the nicely blanched pako while the salted egg, cherry tomatoes, ripe mango and crunchy fried wantons added taste and texture to this dish.
Chinoy Pako
On dessert, they have yummiest selection too.
Creamy ube and mais ice cream with pili tart after the gastronomiest fill.
Sorbetes ng Bataan
Guinumis
And the drinks:
Did you notice the cool assorted plates? That's to give us the casual setting feel, it's like having a sumptuous lunch with your family in your own home. Isn't it that (most) plates in our probinsya is assorted?
Provenciano has 10 parking slots.
Hours of operation is from 11AM to 11PM.
They can accommodate up to 267 guests.
Their peak hours is 6PM onwards so they do pre-order taking to catch up with vast/flood orders.
Standard serving time is 20 mins but that will buy you enough time to enjoy it's nice interior.
Please make a reservation at least a day before your event to avoid conflict of bookings. Call (02) 922-2736 or visit Provenciano's FB page.
Planning to treat your family? Or if you have relatives coming back to the Philippines, it's best to treat them at Provenciano.